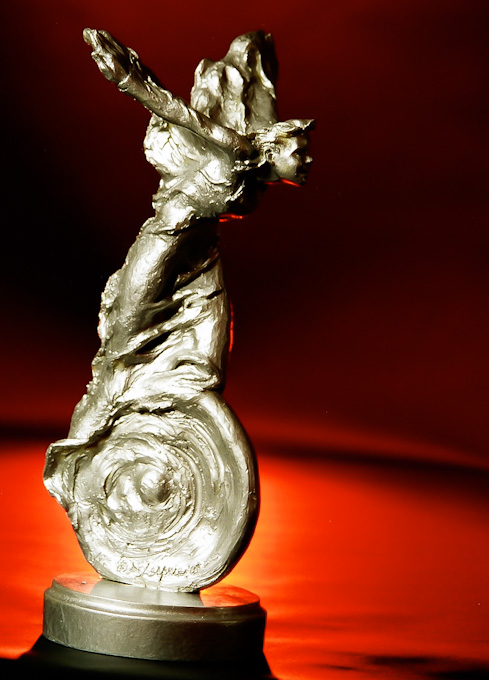 Hope
Size: ″16.5h x 8″w x 8″d
Available in: Bronze, Cold cast marble
Hope gives a whole new meaning to the phrase, perpetual motion. The sculpture conveys messages of encouragement and hope to all who long to move forward, leaving behind any hindrance – physical, emotional, or spiritual.
A youthful female figure is perched on top of a wheel with one leg kneeling and the other stretched back, as if part of the wheel itself. With a determined look on her face, she stares straight ahead, scanning the path in advance for anything that would obstruct her progress. Her head is held high in response to being released from the chains that bound her close to earth's entanglements.
With arms thrust behind her body, the girl seems intent on propelling her journey onward with the fabric from her dress.
Delesprie's sculptures are known for detail, and Hope is no exception. The flowing fabric makes it easy to imagine the sound of a seaward breeze.
back to main