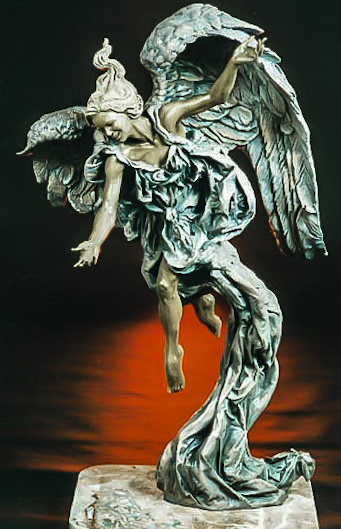 Gift of Love
Size: 31″h x 19″w x 19″d
Available in: Bronze, Cold cast bronze
Have you ever met someone so captivating, so engaging and affable, that you feel you've known them all your life? When they leave, don't you feel a little disappointed?
"Gift of Love" is a sculpture that creates this emotion, and with it, joy, peace and gentleness. The woman's posture indicates an understanding of the qualities of true love: eternal protection, trust, hope, and perseverance. Her angelic clothing offers support as she descends from Heaven with her gifts.
Delesprie specializes in details: from massive, enveloping wings to delicate nails that grace each finger and toe. An occasional glance never seems to be quite enough.
back to main